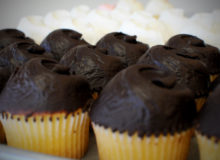 Posted 06/08/2017
This Friday (6/9), buy 1 cupcake and get 1 cupcake free! Limit 1 per customer.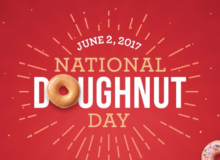 Posted 05/30/2017
Join us on Friday, June 2nd to celebrate National Donut Day 2017 and get 1 free donut with the purchase of a large beverage (limit one per customer).
Posted 05/13/2017
Come join us at the 2017 Taste of Somerville at the Tufts Park on Wednesday, June 14th from 5-8pm. We'll be there with plenty of delicious treats along with 60 other local restaurants, food trucks, breweries, and wineries. It'll be a great time and we hope to see you there.…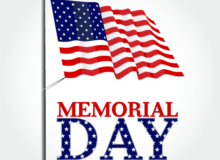 Posted 05/13/2017
For Memorial Day weekend, Lyndell's will be open normal hours on Saturday and Sunday. On Memorial Day itself (Monday, May 29th) the bakery will be open 7am - 2pm.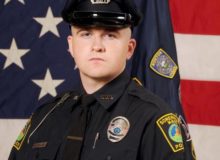 Posted 09/08/2016
As we make our big announcement about our 4th Annual Sean Collier Memorial Fundraiser Weekend, I wanted to take a minute to give the background of how this all started and why it's so important today still. For those that don't know Sean Collier, Sean was an MIT Police Officer…